Gov. Discount
Up to 12 000 $
The model shown may differ from the selected model.
Black Diamond Pearl
Ariya Engage 2023 = $198.00 by week on purchase while 84 month, 7.49% interest, 0 $ down payment, 0 $ trade-in value, , a sales price of $55,832 . Subject to credit approval. Details on site, taxes extra. Details
Nissan Ariya 2023 for sale at L'Ami Junior Nissan
Nissan Ariya 2023: Electrifying Evolution
Introducing the Nissan Ariya 2023, a symbol of Nissan's forward-thinking ethos. This all-electric SUV merges elegant design with state-of-the-art technology, offering an unparalleled driving experience. With its expansive range, intuitive features, and eco-friendly engineering, the Ariya 2023 isn't just a vehicle – it's a statement about the future of mobility.
---
Key Features of the 2023 Nissan Ariya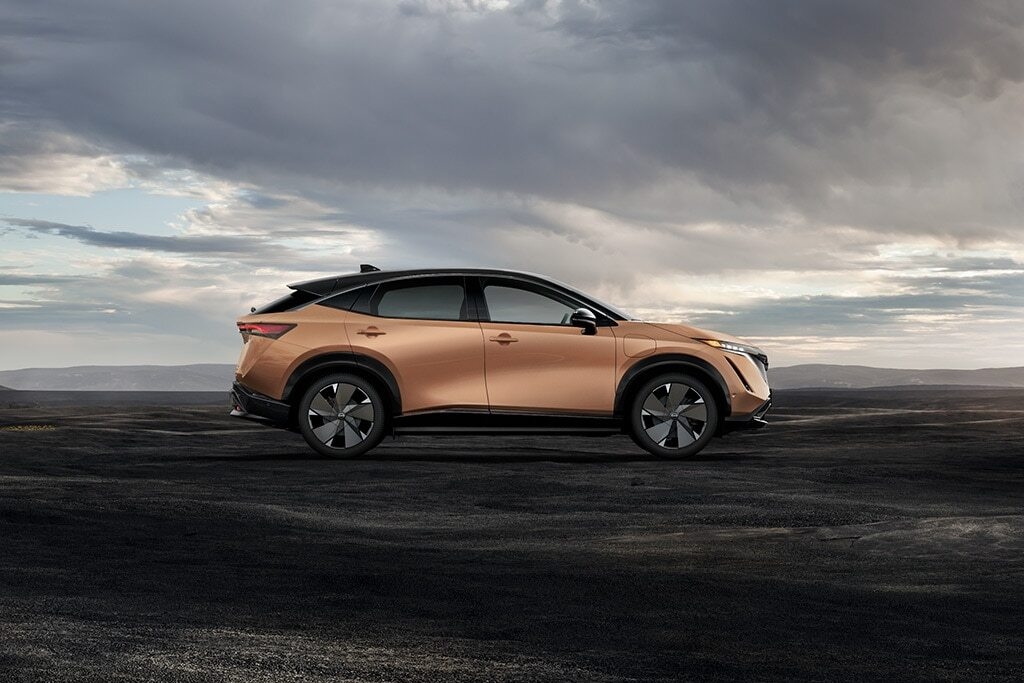 Explore a range of possibilities
ARIYA offers six dynamic trims providing various range and performance combinations. Enjoy up to 490 km of pure driving pleasure, year-round confidence with all-wheel drive, and many intermediate options. With so many choices, you'll find exactly what you need.
« Hey Nissan »
With the voice command feature, « Hey Nissan » has been designed for a smooth and natural interaction. Try it out, say "Set the temperature to 21° Celsius".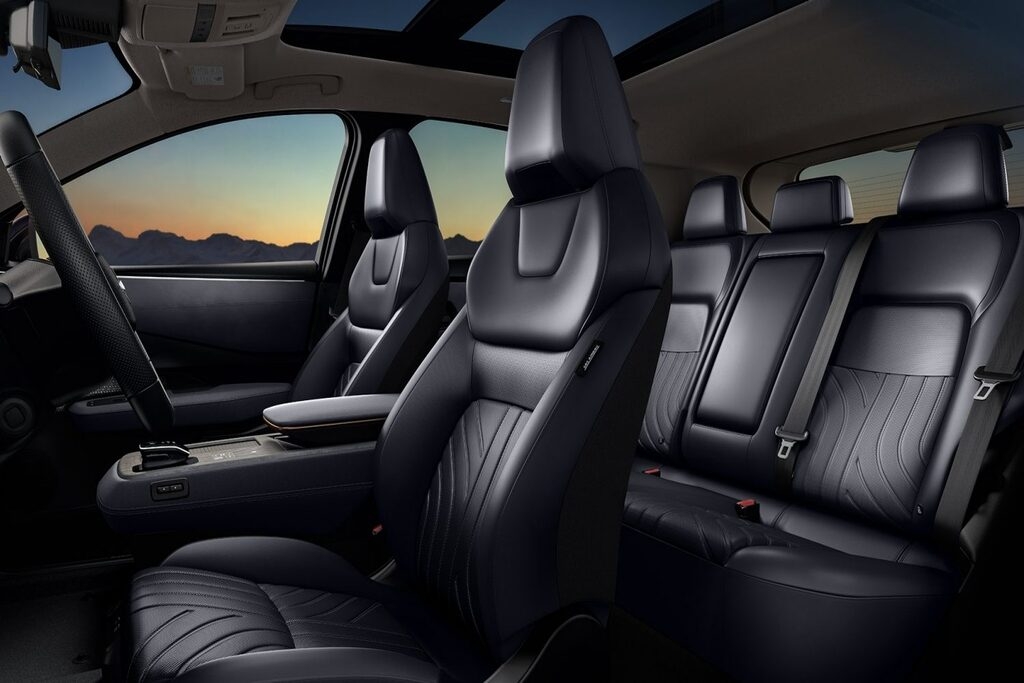 Immerse yourself in luxury.
The Nissan ARIYA welcomes you with its relaxing and spacious interior design. Seats that give a sensation of weightlessness and a movable central console revolutionize comfort and functionality. Moreover, subtle lighting beneath the dashboard sets a serene mood inside.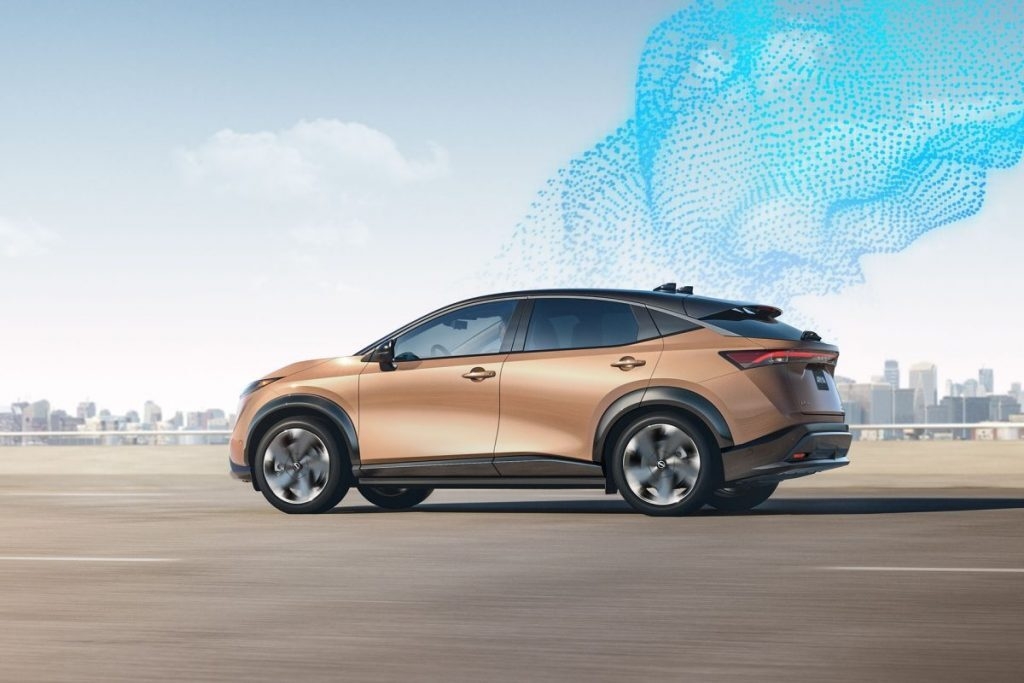 Every ARIYA is always up-to-date.
Why does the ARIYA have two antennas on its roof? The reason is simple. These antennas allow for remote software updates. In this way, your vehicle is constantly updated with the latest version. So, the Nissan ARIYA you have today will still be current tomorrow.
---
Photos of the 2023 Nissan Ariya
---
---
More options at L'Ami Junior